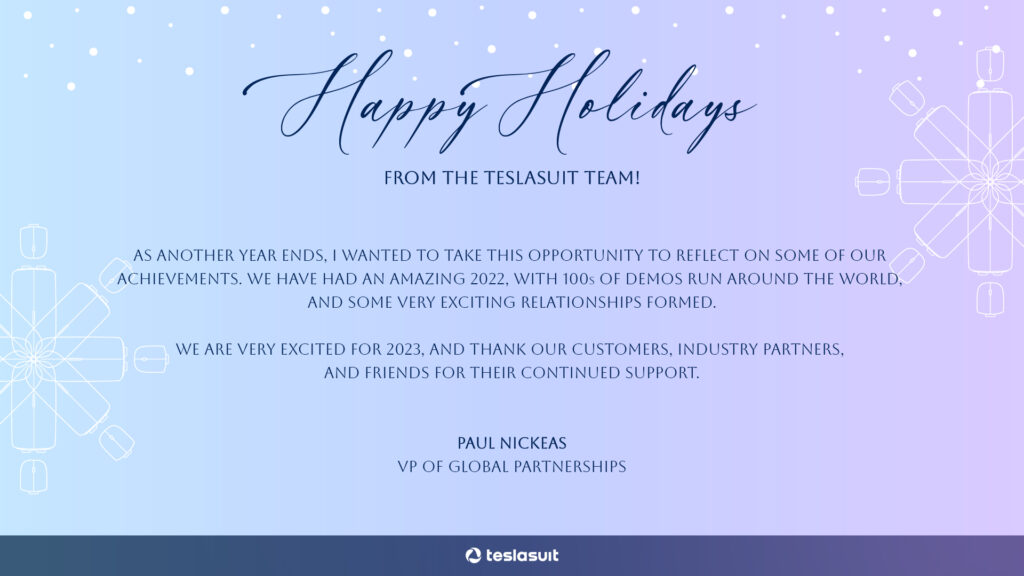 New Year Offer – First come first served
As the demand for the use of haptics and motion-capture for both gaming and enterprise usage is on the increase, this is your chance to get your hands on our award-winning technology, to start building your next blockbuster game, training application, or  metaverse project.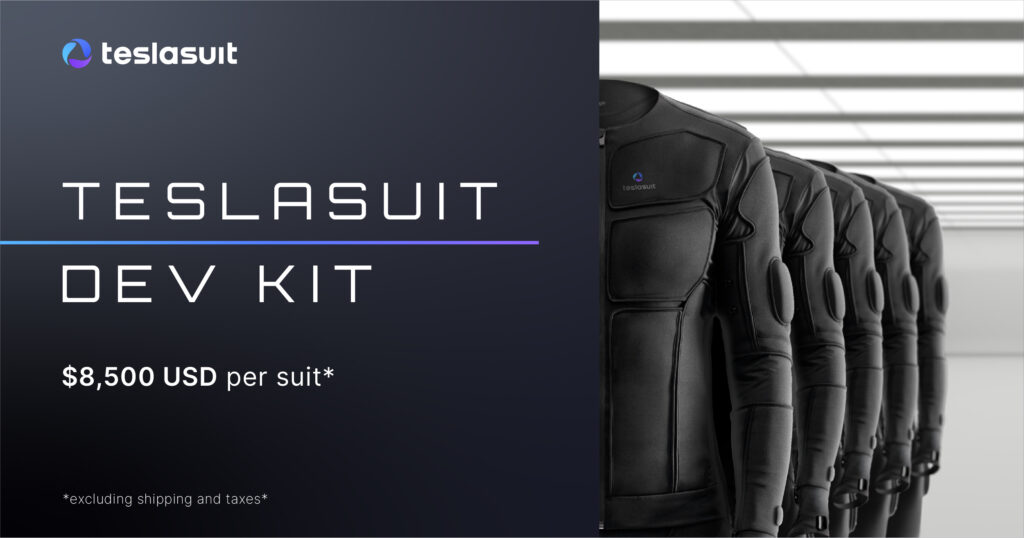 Order your TESLASUIT, accompanied by the Software Bundle, Unity and Unreal Engine SDKs, and free onboarding at just $8,500 USD, excluding shipping and taxes.
For more information contact us at p.nickeas@teslasuit.io or complete the form on our site.
Teslasuit 22 Events' Round-Up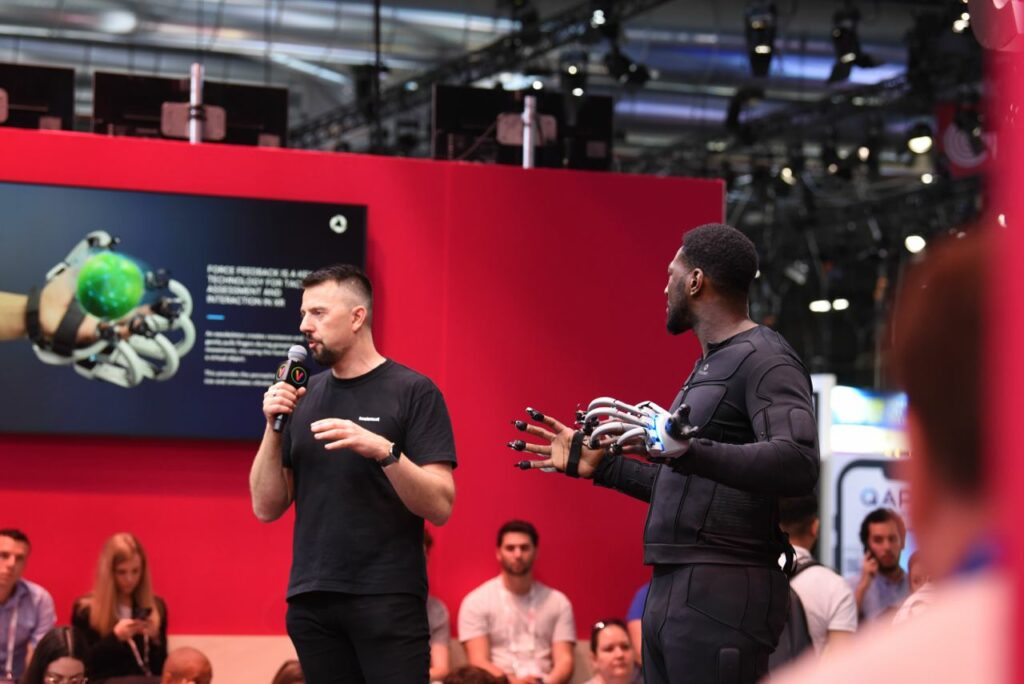 Viva Technology 2022 
We attended VivaTech, Europe's largest event focusing on innovation and technology, where we showcased the suit and the glove and delivered numerous demos.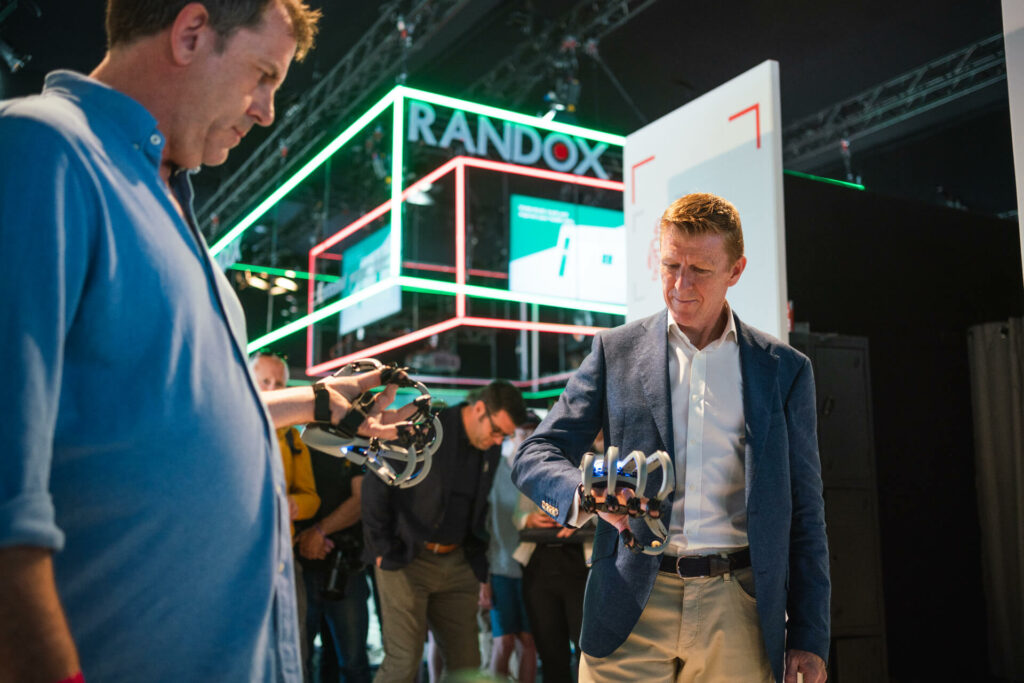 GoodWood Festival of Speed 
We were honored to be invited to exhibit at the Goodwood Festival of Speed, as part of their ever-growing FutureLab pavilion.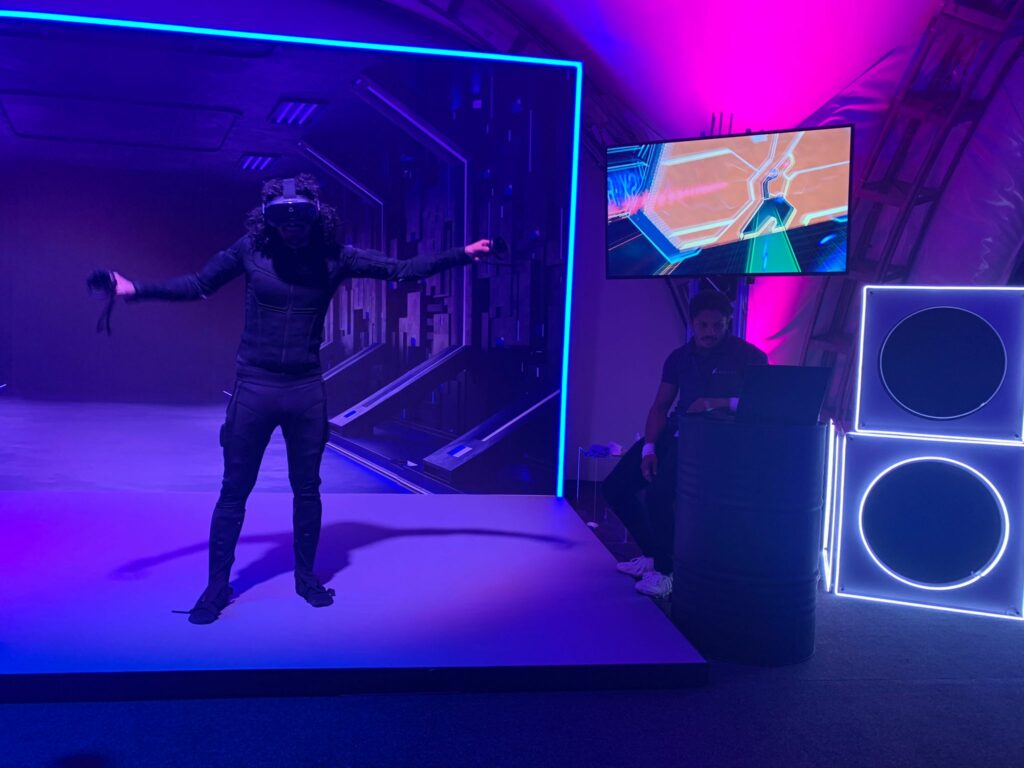 Jeddah Season Festival 2022 
For the first time ever, we created a location-based gaming experience with event organizer GAG Events, that took place in Saudi Arabia.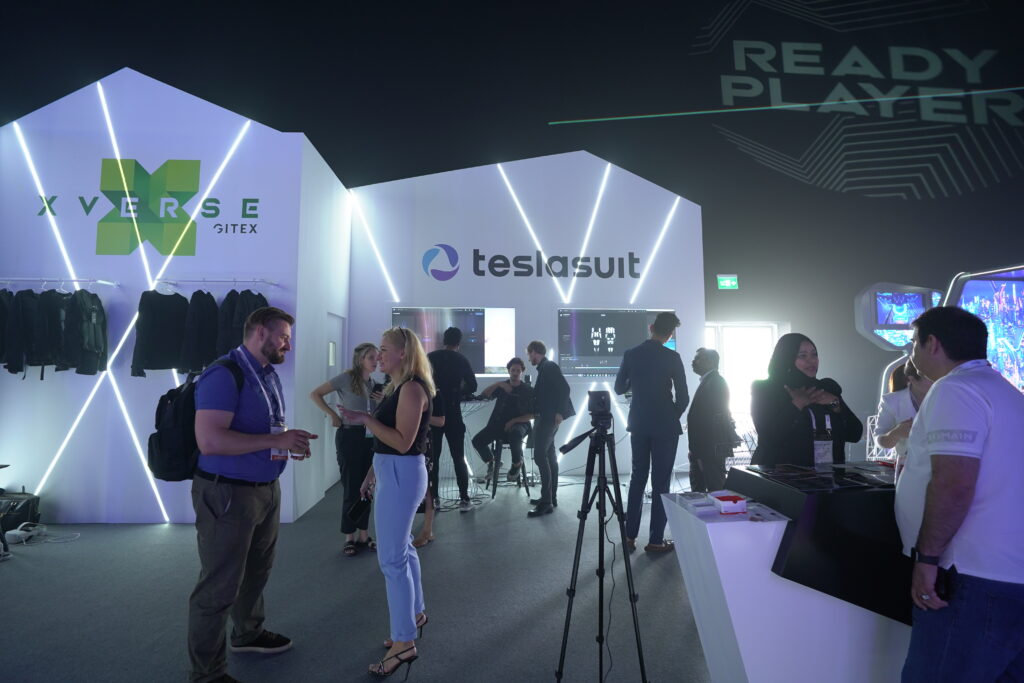 Gitex Global 2022 
We had a chance to rock the house at the world's largest tech exhibition, GITEX, with three stands featuring our products.
Where to meet the Teslasuit Team in 2023?
Our first event in 2023 is the International Meeting on Simulation in Healthcare (IMSH), with our Partners Simulation IQ. IMSH is a scientific conference that explores the latest innovations and best practices in healthcare simulation.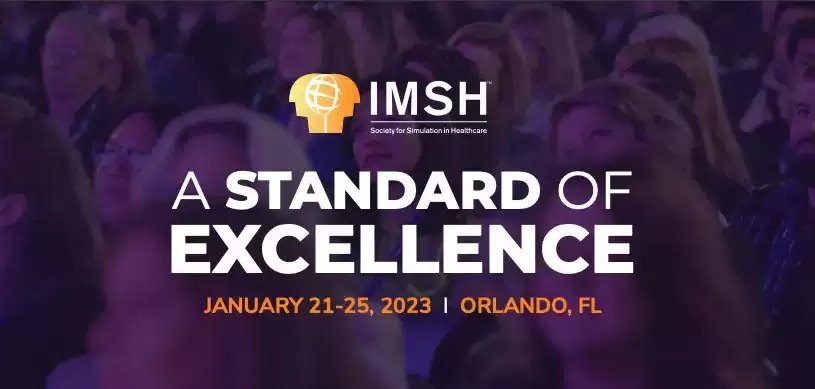 Please come and visit the Teslasuit team at the Simulation IQ booth. More details and event announcement to come.  
Activations
Museum of the Future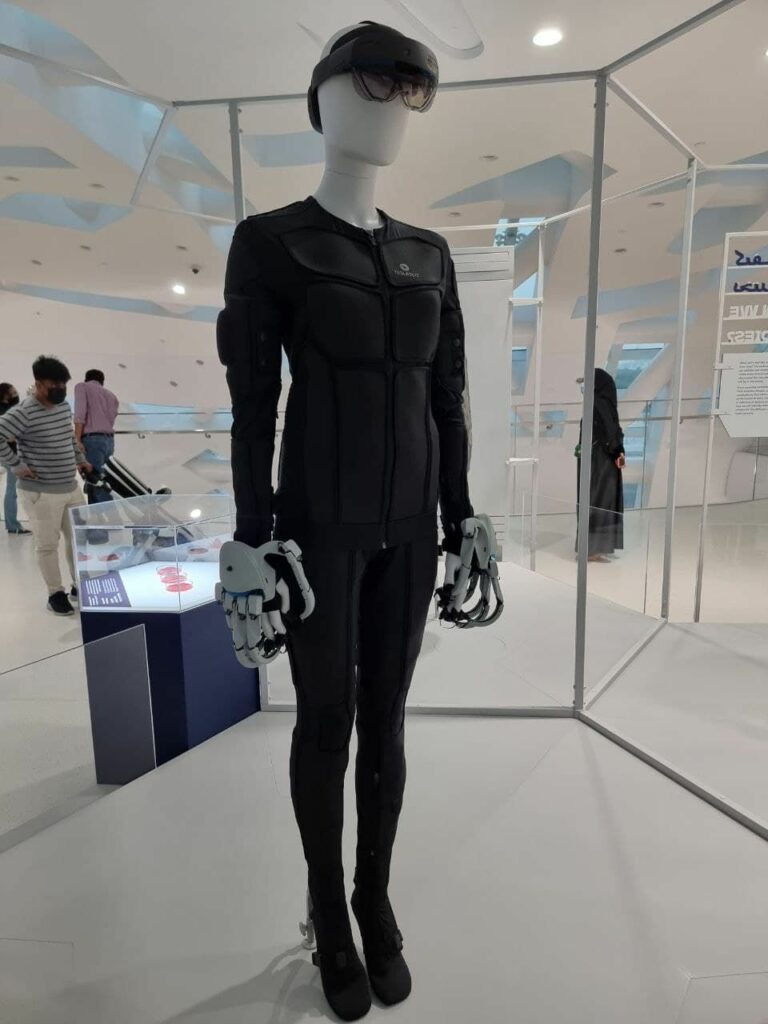 Dubai has opened the dreamlike Museum of the Future. The TESLASUIT and the TESLAGLOVE are exhibited among other near-future technologies that are about to transform the whole universe. If you are in Dubai take the opportunity to drop by.
Sandris Seja, Investment manager and analyst: "TESLASUIT was a stunning thing to see. Definitely a way for augmented reality experience and I assume a way to virtual meetings in work offices with handshakes and almost in-person AR meetings."
Metaverse & Somnium Space
Our partner Somnium Space arranged the first-ever VR fashion show in the metaverse. Using a full-body haptic suit, you can catwalk with any crazy outfit, surpassing in outrageous even the Rio carnival's dancers, which was used to the full. On top of that, Karel Janecek's official campaign for the Czech presidency in 2023 was run in the Metaverse with the TESLASUIT custom-made for this very occasion.
In 2023 we have lots more planned with our Somnium family.
AVRT & Police Training
The  Adaptive Virtual Reality Training team has integrated the TESLASUIT into law enforcement and military scenario-based platform. Earlier this year we tested this fully untethered solution at the University of Greenwich. The training program proved to deliver a broad range of complex scenarios to help accelerate the pace of learning and improves decision making in high-pressure realistic situations.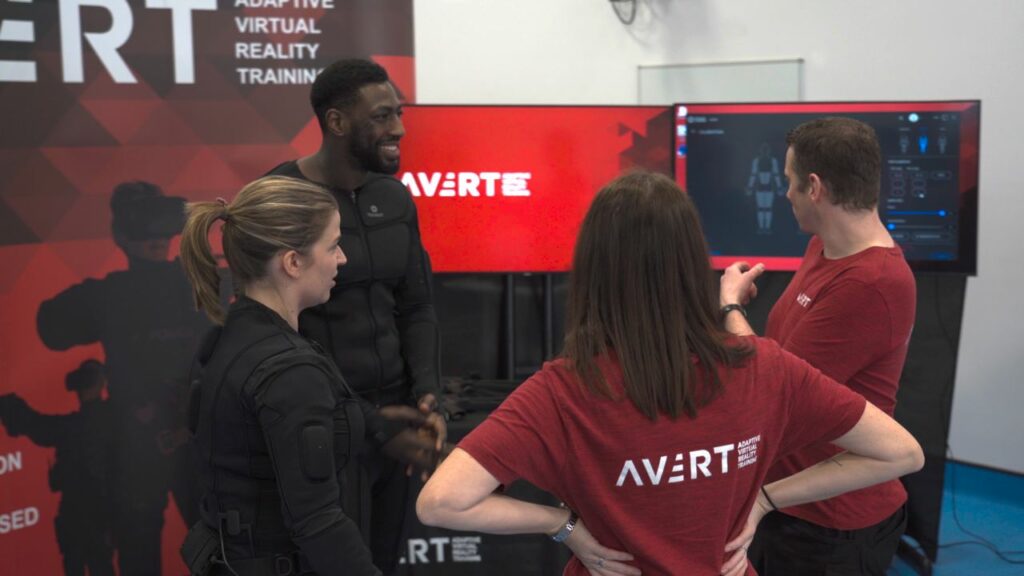 AVRT are really pushing the boundaries of how immersive technology can train government services. 
Software Updates
We issued two significant updates for the Software Bundle, which is version 2.3.0 now. Both of its key components, Control Center and Studio, got numerous notable improvements:
As always, let us know if there's anything we can do to make your experience better. Share your feedback on the forum or drop us a line at support@teslasuit.io.
Academic Program
We are overwhelmed with the number of universities joining the TESLASUIT Academic Program from around the globe. We are now close to 60 research partners working on projects in engineering, game design, healthcare, sport science, to synthetic training.
ACM, Academy of Contemporary Music
From its three campuses in Surrey, London, and Birmingham, ACM offers specialist programmes in Music Performance, Songwriting, Production, Business, Games Development and more, taught by industry professionals from world-class facilities. We are very excited to share that we will be working with the ACM team on several curriculum led gaming programs.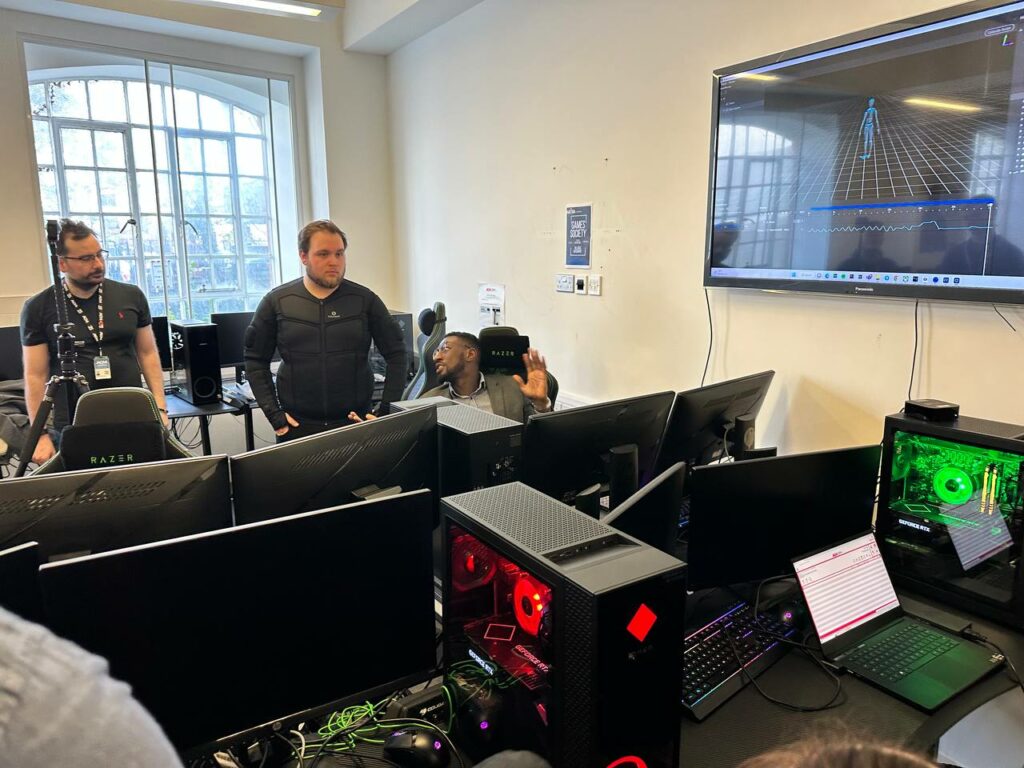 Technische Universität Darmstadt 
The researches from Technische Universität Darmstadt used the Teslasuit to help recognise full-body exercise execution errors. They train probabilistic movement models using the data of 10 inertial sensors to detect exercise execution errors. Additionally, they provide haptic feedback, employing transcutaneous electrical nerve stimulation immediately, as soon as an error occurs, to correct the movements. 
These results suggest that a haptic full-body motion capture suit, such as the TESLASUIT, is promising for movement assessment and can give appropriate haptic feedback to the users so that they can improve their movements.
Milton Keynes Industry Innovation Group
As part of a program looking to provide students direct access to industry leaders, whilst supporting the local businesses with detailed and relevant technological advancements, MKAI in conjuncture with Milton Keynes College welcomed the Teslasuit Team to end the series of Emerging Technology Workshops with a special showcase.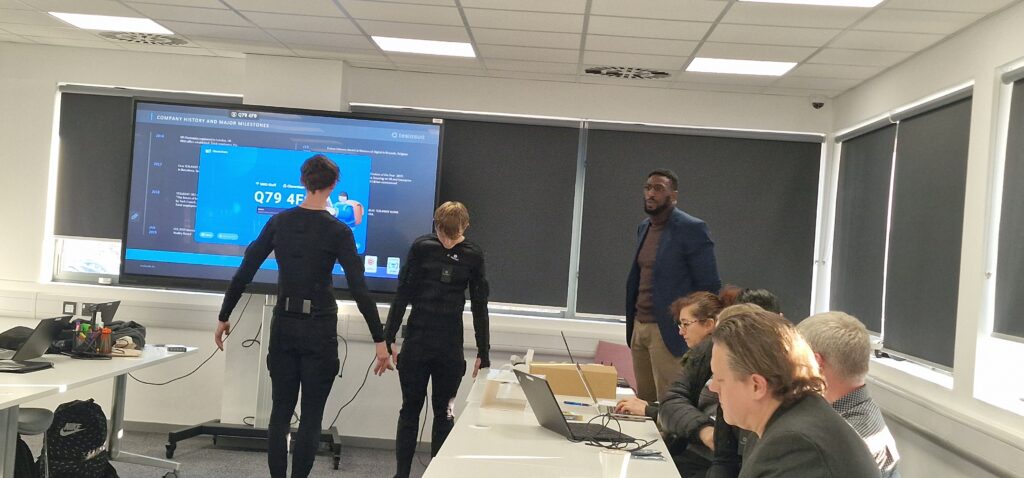 The event saw a mix of companies ranging from VR content creation to farming and agriculture. This diverse group of industry leaders showcased huge excitement about how the TESLASUIT technology could change their market in the long term.
E-Textiles 2022
October saw one of Teslasuit's finest Andrei Pyko who heads our medical research team being invited as a special guest to speak at E-Textiles 2022. This event gathered researchers working on amazing projects from universities all over the world showcasing the next generation of smart clothing. There have been great strides being made in interweaving to the point smart clothing feels no different to traditional clothing yet one carries huge potential for medical treatment and a move towards a more integrated digital life.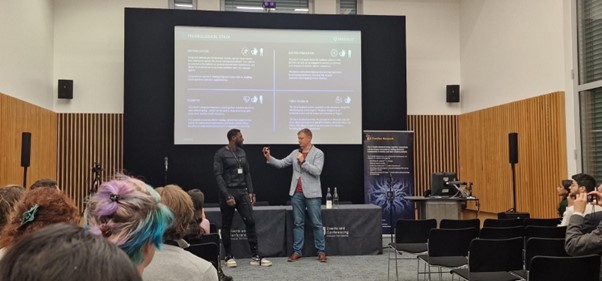 Andrei was able to give an excellent breakdown on our journey with smart wearables and help provide the universities bridge the gap between R&D and a market ready product like the TESLASUIT.
ARIES Lab's research 
The TESLASUIT devices provide unique research opportunities, another evidence of which is a recent experiment conducted by Heidelberg University's ARIES Lab. With the help — and on the example — of our full-body haptic suit, the Lab's team saw that the EMS technology is highly effective in reproducing joint torques (and even fatigue!), which, among other things, helps deliver real-like experiences in virtual reality.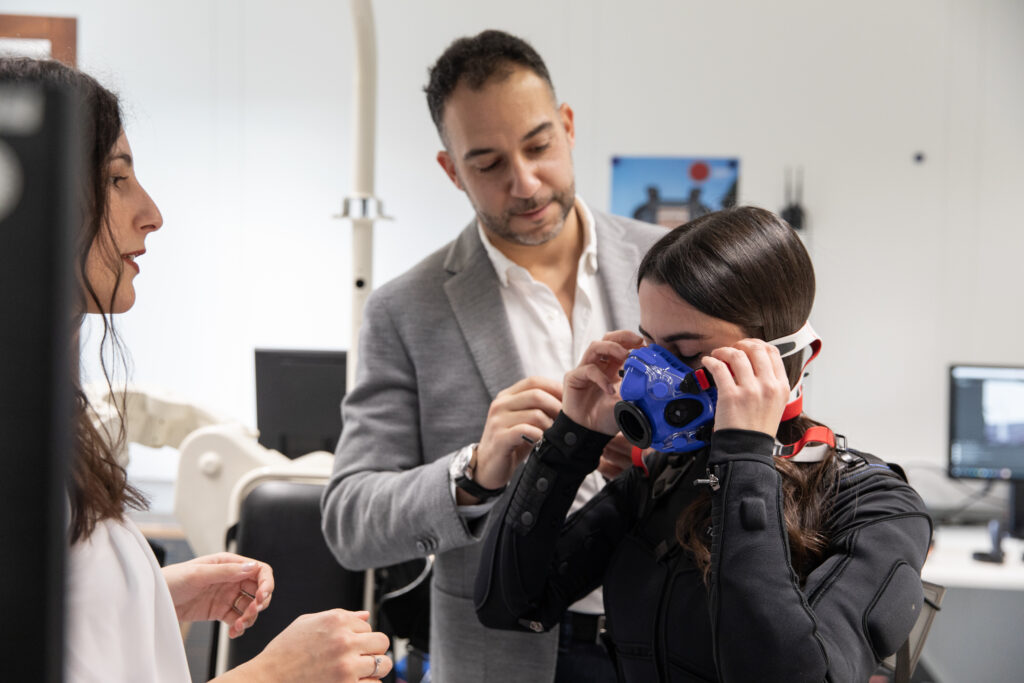 Teslasuit in media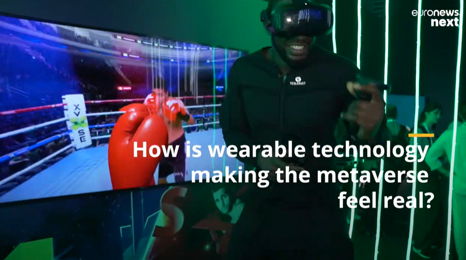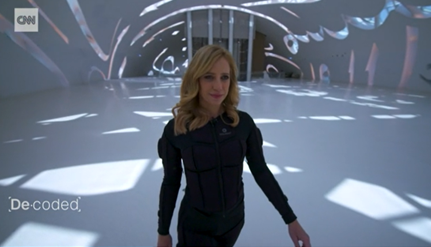 We wish you a very Merry Christmas and look forward to reconnecting in the upcoming 2023!
Regards,
Teslasuit Team