As we start a new year, we wanted to take this opportunity to reflect on some of the highlights of 2021. As a team, we are exceptionally proud of our achievements and look forward to more success this coming year with the release of our new products.

So let's start the proceedings with some celebration.
TESLASUIT turned 5!
Back in 2016 we could not imagine we would end up where we are today! What started as a pure entertainment oriented project, we are now serving as an enabling technology for research, training, rehabilitation, engineering, simulation, public safety and entertainment.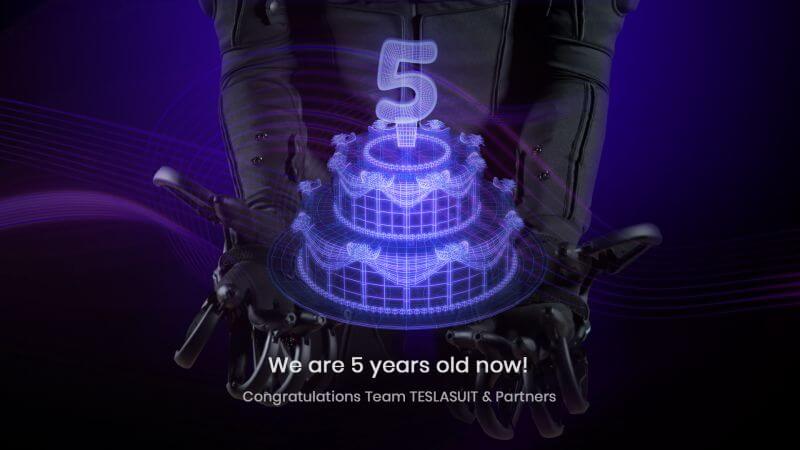 Partnership News
TESLASUIT welcomed onboard our new strategic investors and partners:

Hospital for Special Surgery (HSS), the world's leading academic medical centre focused on musculoskeletal health.

EPAM, one of the world's largest manufacturers of custom software and consulting providers.

Somnium Space, an open and social virtual reality world built on the Ethereum blockchain.
Joint Projects & Activations
Earlier this year we lent one of our TESLASUITs to Sony Pictures Entertainment to be used in the Amazon Original Series 'Alex Rider'. The show is based on the novels of Anthony Horowitz about a young spy recruited by MI6. In episode 4 'Serpent', Alex has to thwart the evil billionaire games designer in an augmented reality game wearing a TESLASUIT, XR glasses and a cross-bow.
Somnium Connect – Sergei Nossoff's Keynote
The end of the year is also marked by the first edition of Somnium Connect conference with our CEO Sergei Nossoff among key speakers. The first-ever physical event held by Somnium Space brought together friends and partners to announce a set of new products, discuss the current state of the Metaverse and give a glimpse into the future of 2022.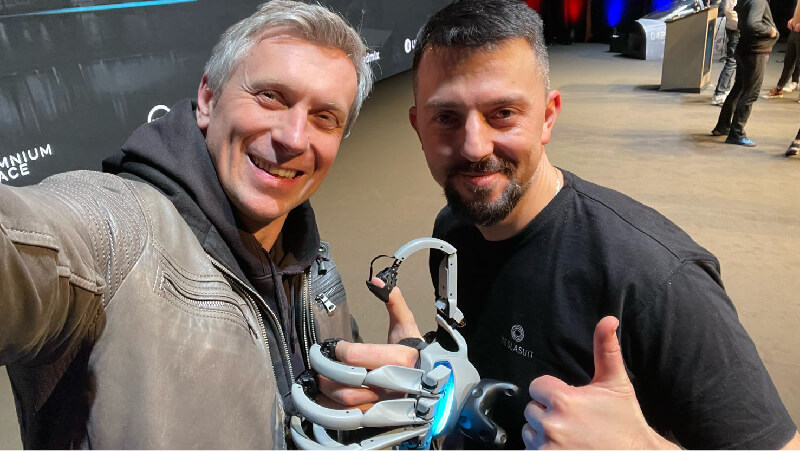 MotorSport Women & Wired Magazine
TESLASUIT is also proud to announce an ongoing partnership with MotorSport Women. Racing superstar, Jem Hepworth, was recently spotted testing out the TESLASUIT capabilities during her latest race at BRITCAR during her recent race outing at Donington Park Circuit.
"Wired' magazine" welcomed TESLASUIT as one of only 3 technology exhibitors to their event at the iconic CentrePoint Penthouse in London. There, the TESLASUIT team showcased our system's capabilities to an audience of tech leaders from various industries, we delivered over 20 live demos along with discussing the use cases and exploring new collaborations.
Brunner Auburn & TESLASUIT Academic Research
Brunner Innovation, a leader in simulation systems for the aerospace industry, has developed a new NovaSim flight simulator that has already been selected by AIRBUS DS, Lufthansa Aviation Training (LAT) and most recently Pj Helicopters. As part of an integrated solution, TESLASUIT can be part of a safer, more ecological and affordable training system for the aerospace industry.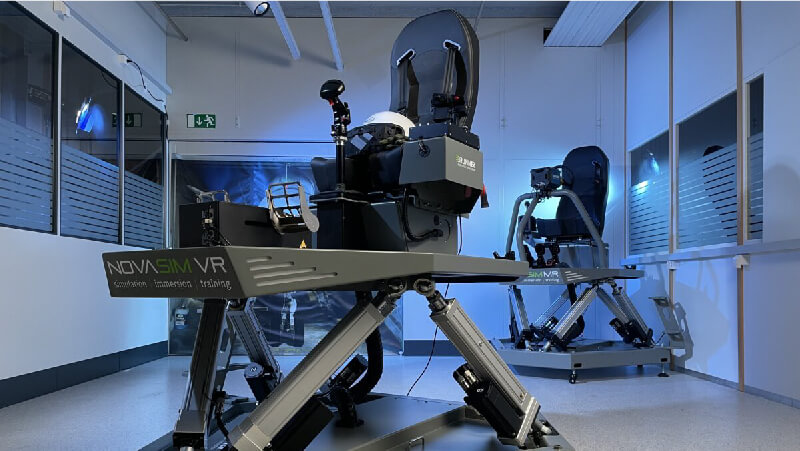 In 2022 we will be working together with Brunner and Auburn University on a research project for flight dynamics using the NovaSim and TESLAGLOVE as part of a US Airforce funded project.
US Sales Trip – I/ITSEC, General Motors, Lenovo, HTC
The TESLASUIT team attended I/ITSEC, the world's largest modelling, simulation and training event. During the trip we presented the TESLASUIT and TESLAGLOVE to over 40 of the most important companies in the defence eco-system. Our content partner, Factory Studios from Las Vegas, has built a number of TESLASUIT demos that were very well received including a proof of concept for Police Training.
The team also attended a meeting with General Motors in Detroit to meet with the Immersive lab to discuss use cases for the suit and glove; GM will start using our suit and glove in their upcoming projects in 2022 which is very exciting. After General Motors the team headed to San Francisco to meet with Lenovo, HTC and our other partners to discuss some very key partnerships.
San Francisco
As part of the US Sales Trip, we were asked to present the TESLASUIT technology to 2 fire stations in San Francisco to the senior team with our new partners RIVR. Alex Tench and the team at RIVR have been working in VR training for government services for over 5 years, specialising in fire, forensic, police and defence applications.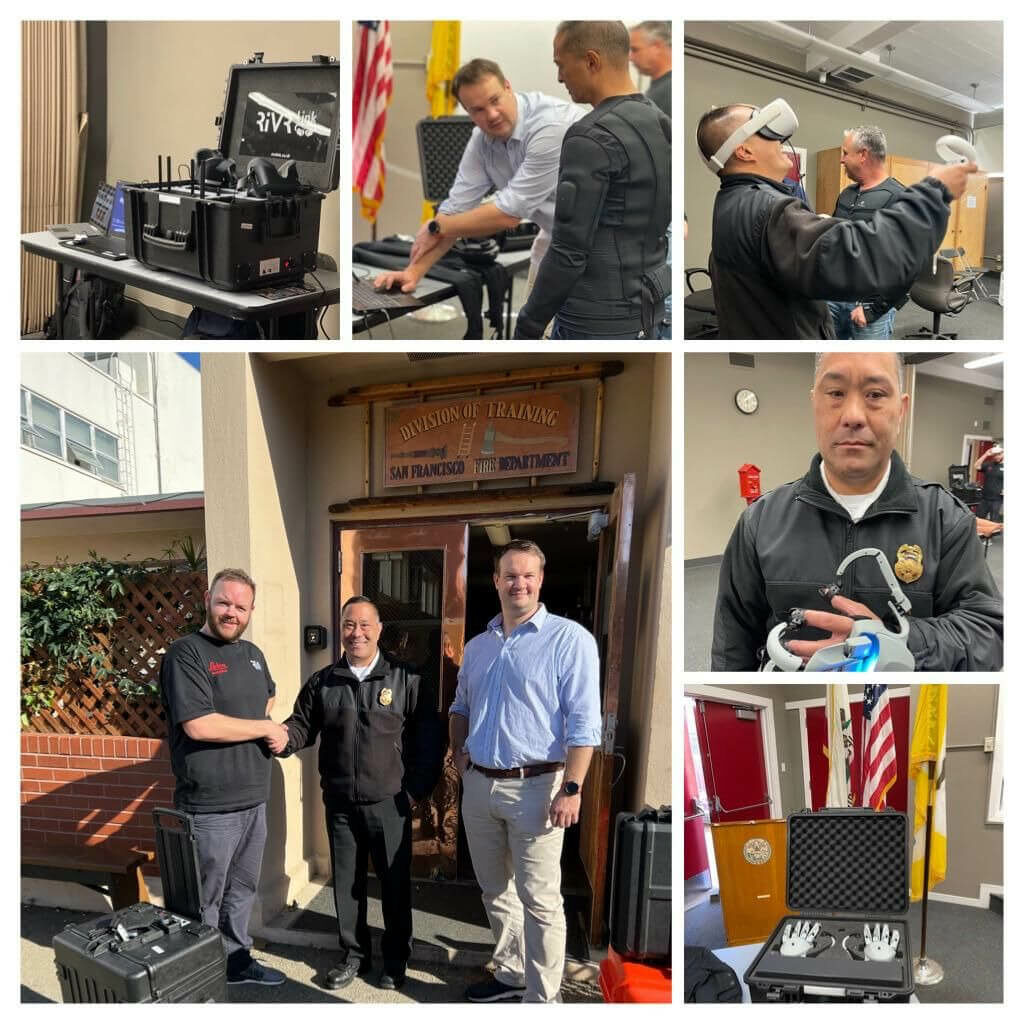 Volvo R&D Partnership
The TESLASUIT Team were asked to visit the VOLVO HQ in Sweden to attend a 2 day brainstorming session with multiple business units. The Volvo team wanted to discuss multiple use cases for our technology and to collaborate as R&D partner. This is a massive opportunity for TESLASUIT to work with one of the leading global automotive brands who see our technology as a vital component for future car design and safety programs.
We hope you enjoy reading about our updates and projects. The TESLASUIT team and our partners are all looking forward to a very exciting and prosperous 2022.
Paul Nickeas
VP Global Partnerships