Feel

the Drive
The world's first data-driven immersive F1 driving experience powered by TESLASUIT
How it works
Feel the Drive was created by using the on-car camera feed and telemetry data from Lewis Hamilton's pole position lap at the FORMULA 1 Gran Premio de Espana EmiraTES 2018, where he set a new track record with a time of 1:16.173.
TESLASUIT's haptic feedback system replicated the acceleration, g-force, gear change, and braking of Hamilton's victorious 2018 pole lap. Every vibration and force is translated to the body by the haptic sensors, which are synched to the data collected from his car, giving unparalleled insight into the technique of one of the most successful F1 drivers of all time.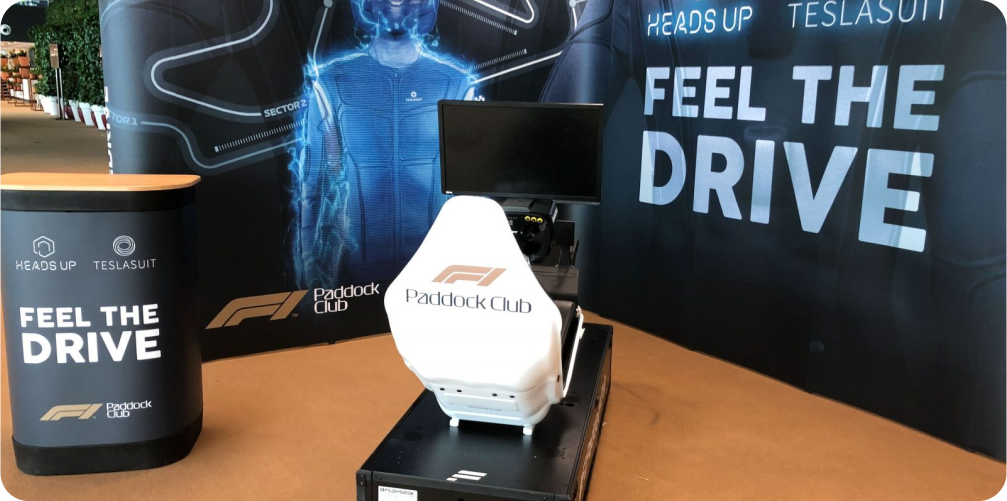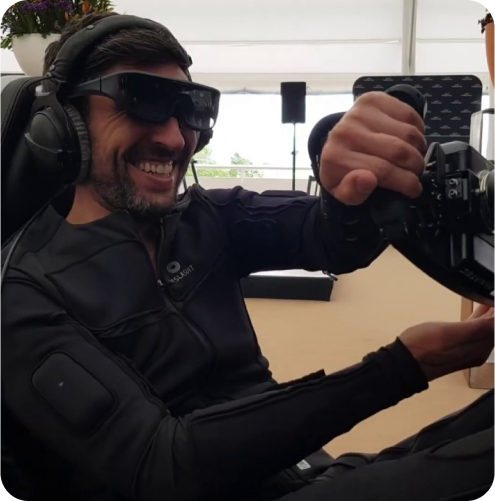 To replicate the driving actions, corresponding muscle groups were identified followed by EMS and TENS stimulation. For the braking, inertia of the body is replicated by applying haptic forces to the shoulders and abdominal muscle groups. Steering replication is achieved by applying haptic sensations to the deltoid, trapezius, and glenohumeral joints.
This is exactly what the F1 Paddock Club is all about — taking the best and most groundbreaking immersive experiences and offering them to our guests. Experiences that people won't forget are our business and what could be better than this! Thanks to HeadsUp for bringing Lumus, Rokid and Teslasuit in order to deliver this genuinely unique activation. I can't wait to see our guests having a go