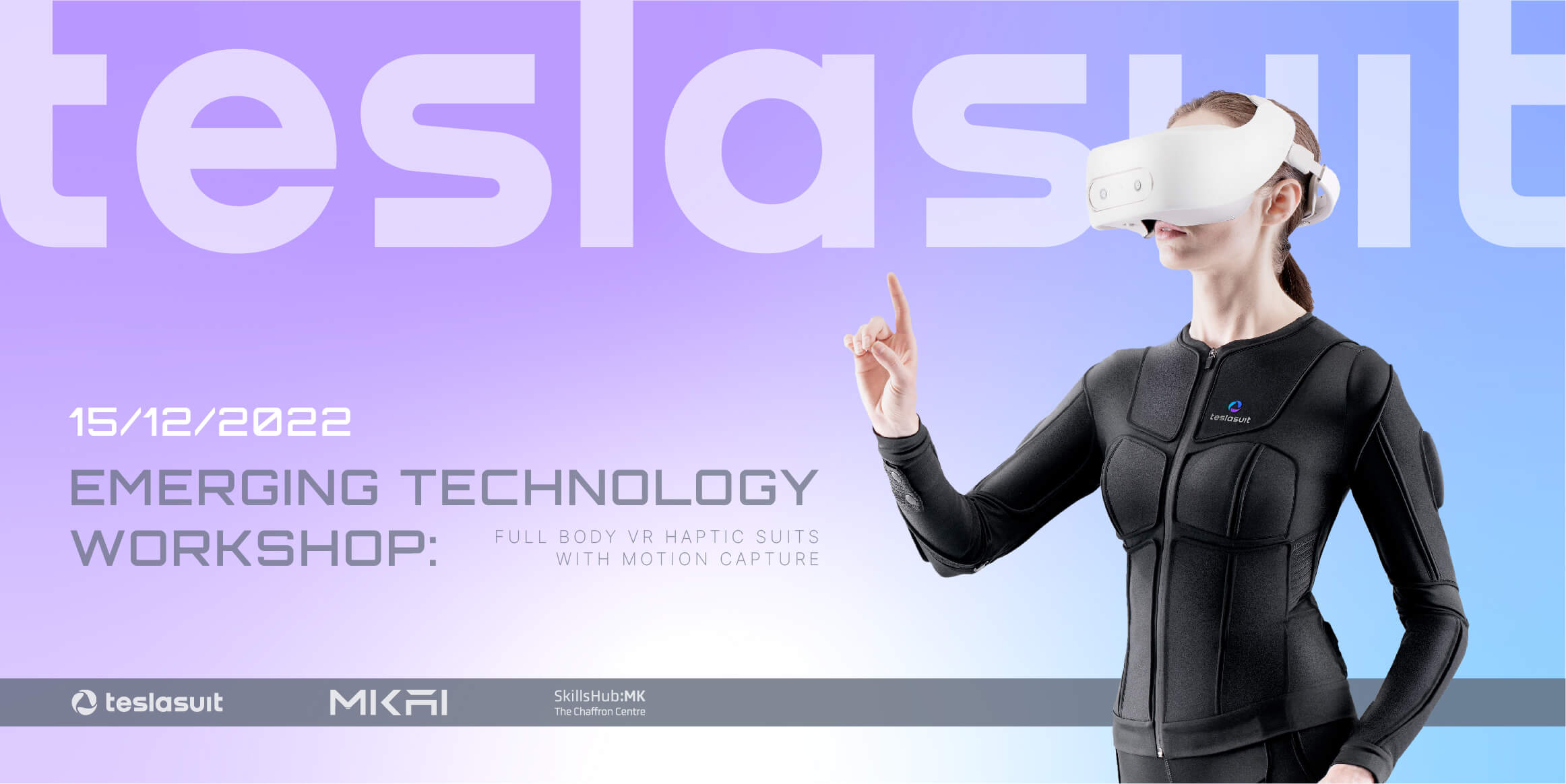 Emerging Technology Workshop:
Full Body VR Haptic Suits with Motion Capture
Development agency and stakeholder community Morality and Knowledge in Artificial Intelligence (MKAI), in partnership with the SkillsHub:MK initiative, welcomes everyone to Part 4 of the Interactive Emerging Technologies workshop series featuring the TESLASUIT.
During the workshop, those curious about XR will test and explore the TESLASUIT's mocap, haptic feedback, and biometry systems. You will create exciting VR experiences by filling digital worlds with lifelike sensations for the ultimate immersion and literally touching virtuality. The TESLASUIT's technologies can be used in so many ways in real life, and with the help of an instructor, you, beyond any doubt, will discover one for yourself. The workshop is free to attend.
Join us on December 15, 1pm – 4pm GMT