Suit
Developer Kit
TESLASUIT is a human-to-digital interface designed to monitor human behavior and improve performance, that is comprised of 3 major systems.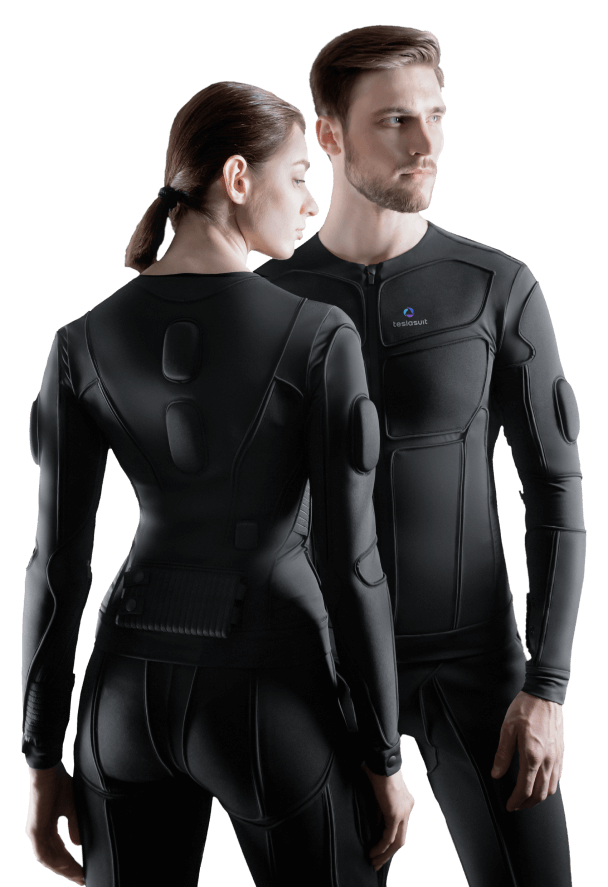 Three systems
in one product
Haptic Feedback

Motion Capture

Biometrics
Discover
Wide range
of Haptic Sensations
EMS
Electrical Muscle Stimulation
TENS
Transcutaneous Electrical Nerve Stimulation
FES
Functional Electrical Stimulation
Full Body
Motion Tracking
Status
of physical condition
The Suit
Smart textile two-piece full body suit consisting of a jacket and trousers.
New technologies combined in a smart fabrics to fit the body as a second skin.

Stretchable, breathable, durable, and even washable
Software Package
Use cases
We care about each customer that put trust in us and put Teslasuit on.
Here are the use cases to explore the extensive applications of Teslasuit in variety of fields and get a shot of inspiration for creating your own solution.